"Developing Children's Well-Being Through Education and Parenting"
           3rd International Seminars of CRNA and UNJ
Background :
Children Research Net (CRN) is a non-profit internet-based research institution. The aims are to exchange information and knowledge of children through internet with experts and researchers worldwide. CRN was focus on pursuing children's happiness from biological and social perspectives. The experts that are involved from various knowledge background such as medical, education, psychology, technologies and many more who are concern in children's well being.
CRN has conducted two conferences, first conference was conducted in 2017, Shanghai and 2018, Japan. The 3rd will held in Universitas Negeri Jakarta (UNJ), Indonesia on September 25 – 27, 2019. UNJ is a teacher training institution and first and leading in early childhood education since 1979. CRN and UNJ together hand in hand join corporation developing learning materials and research since 2011.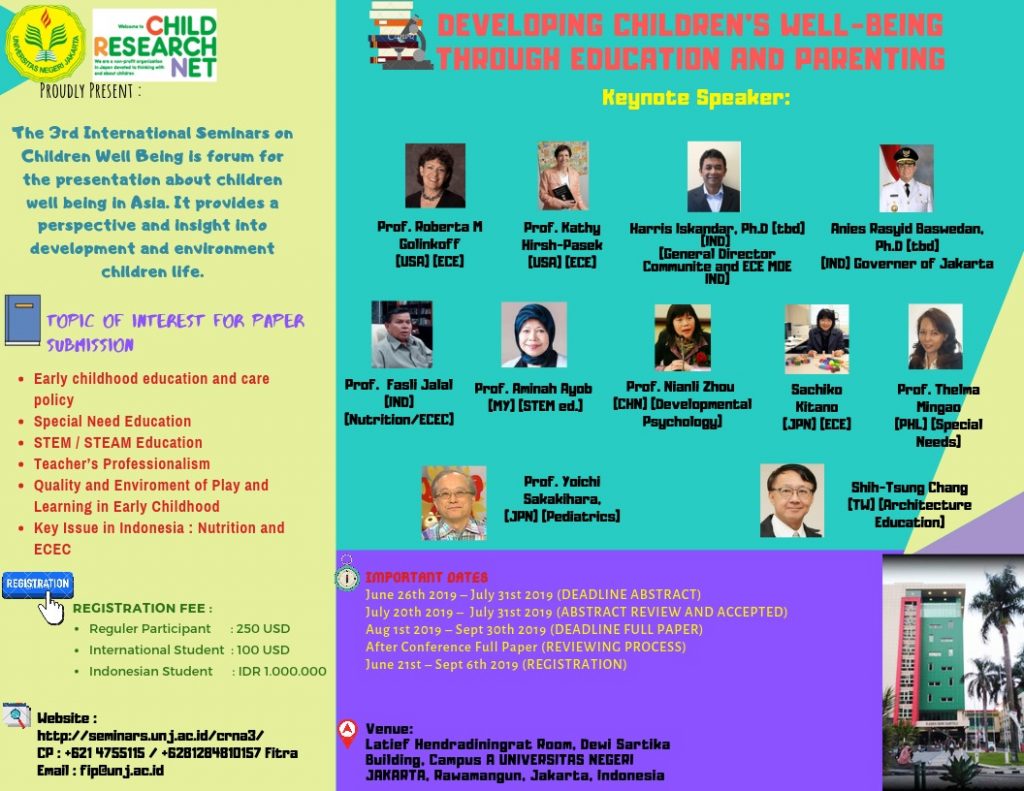 Topic :
The 3rd International Seminars on Children Well Being is forum for the presentation about children well being in Asia. It provides a perspective and insight into development and environment children life. Topic of interest for paper submission :
Early childhood education and care policy
Special Need Education
STEM / STEAM Education
Teacher's Professionalism
Quality and Environment of Play and Learning in Early Childhood
Key Issue in Indonesia : Nutrition and ECEC
Venue :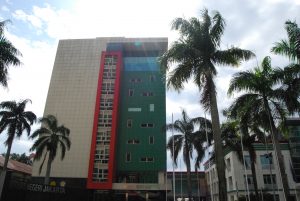 Latief Hendradiningrat Room, Dewi Sartika Building, Campus A UNJ, Rawamangun, Jakarta, Indonesia
Jl. Rawamangun Muka, Rawamangun, Pulogadung, East Jakarta
Registration Fee :
Fee Detail
Reguler Participant            : 250 USD
International Student       : 100 USD
Indonesian Student           : IDR 1.000.000